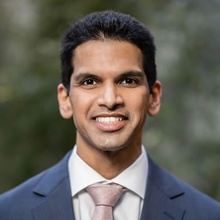 Shaan Patel
Perfect SAT Scorer
About the instructor
Dr. Shaan Patel is the Founder & CEO of Prep Expert, winner of a Shark Tank deal with billionaire Mark Cuban, a dermatology physician, and received his MD/MBA from Yale and USC.
His proven track record of academic, business, and career success all started by raising his own SAT score from average to perfect.
Dr. Patel then developed Prep Expert courses to help other students achieve academic success.
Over the past 10 years, Prep Expert has helped over 50,000 students get into top universities, improve grades, raise test scores, earn scholarships, and achieve career success.

Shaan Patel, MD MBA
The How To Ace Any Standardized Test MasterClass is the ultimate online course for students looking to achieve top 1% test success.
The MasterClass covers 20+ strategies on how to improve test-taking abilities, reduce test anxiety, increase test scores, and more. These methods are not taught to students in a traditional classroom in a school.
This MasterClass will help your student achieve top 1% test performance on any standardized test.